Design Curriculum & Instruction for Boston University's Visual Arts Summer Institute

Through this BU VASI summer course, a diverse group of twenty-two high school students challenged assumptions of the graphic design profession and explored what it means to be a graphic designer. The output of this course was a graphic design and art themed editorial piece, Improvizine, a collaborative project created by the students over the course of the three classes.

By the end of the course, students had knowledge of the design profession, typography and typographic hierarchy, a gained understanding of what is involved in an editorial layout process, and brief experience in preparing for an exhibition.




Fame or Shame
Fame or Shame is a daily class activity where students bring in elements of typography for observation at the beginning of each class session. Open discussion of their samples, paired with a lecture, helped students gain a familiarity, an appreciation and further understanding of typography.

Improvizine


Through the primary class project, Improvizine, students obtained an overview of laying out a print composition as they collaborate in groups to prototype and design an article of the zine.

Students split into groups of four. Each group was given blank sheets for the editorial spread, cut out elements (headline, content, images, author) of a design related article, a baseline grid overlay to follow and each student is assigned a particular symbol (square, diamond, circle, triangle).

Students take turns rearranging the elements of their article while leaving their individual mark next to the element after it's moved during their turn.The students symbols are present in the final design of the layout. This project introduces the idea that the process is as important as the product. Each group's final layouts were scanned and printed to form the final Improvizine.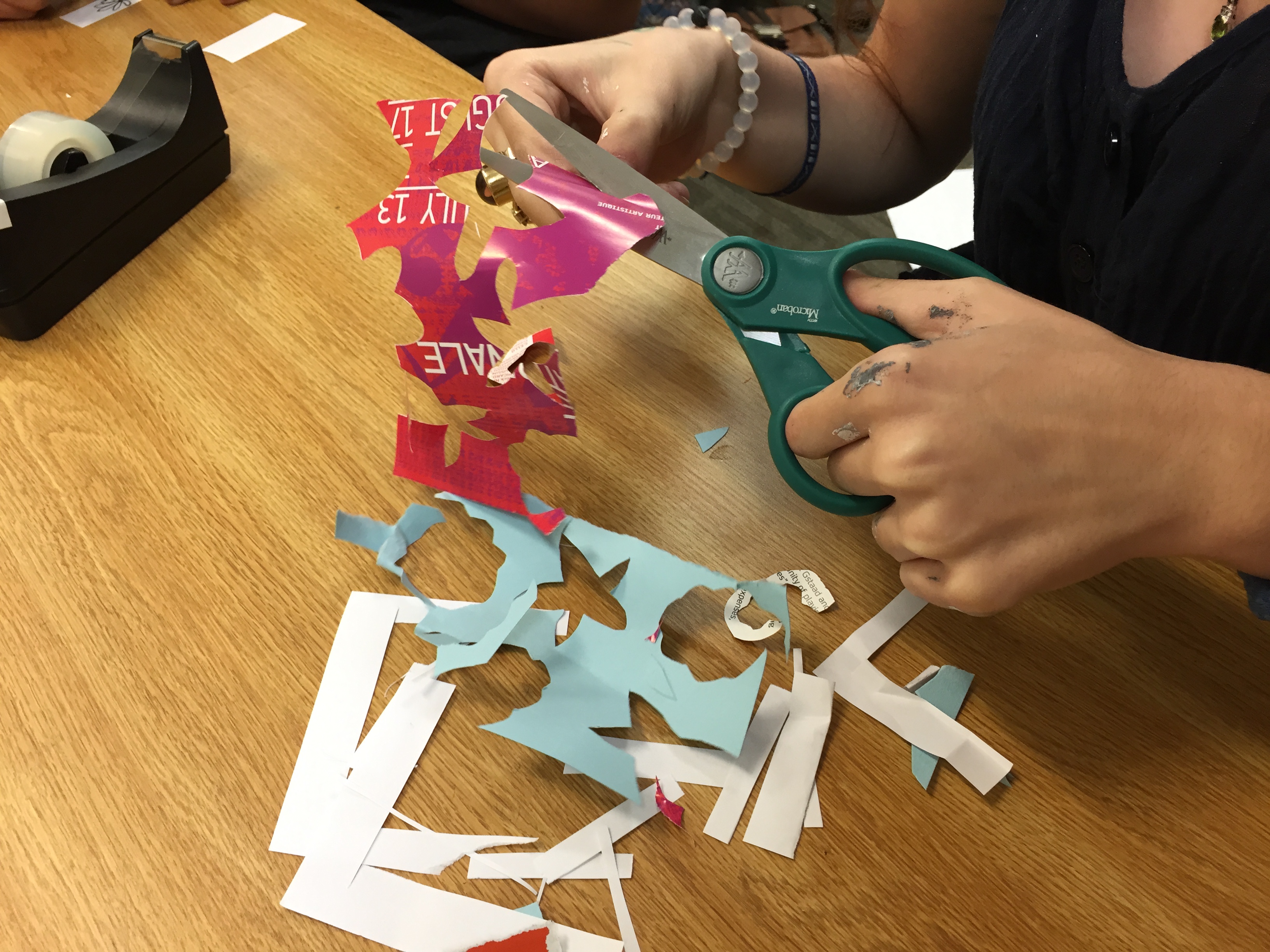 Improvistory


What kind of stories can be created through collaboration and improvisation with technology? Improvistory attempts to the answer that question. A primary function of graphic design is communicating, and often helping to create, a brand's narrative. In this fun, introductory exercise, students collaborated and improvised with both digital and analogue technologies to create new narratives.

Students split into groups of four and were provided several Polaroids. They were asked to each write one word on the back of it in response to the Polaroid's imagery. Students then individually took those words and improvised with the iPhone's predictive text feature to create new and unexpected narratives.

---